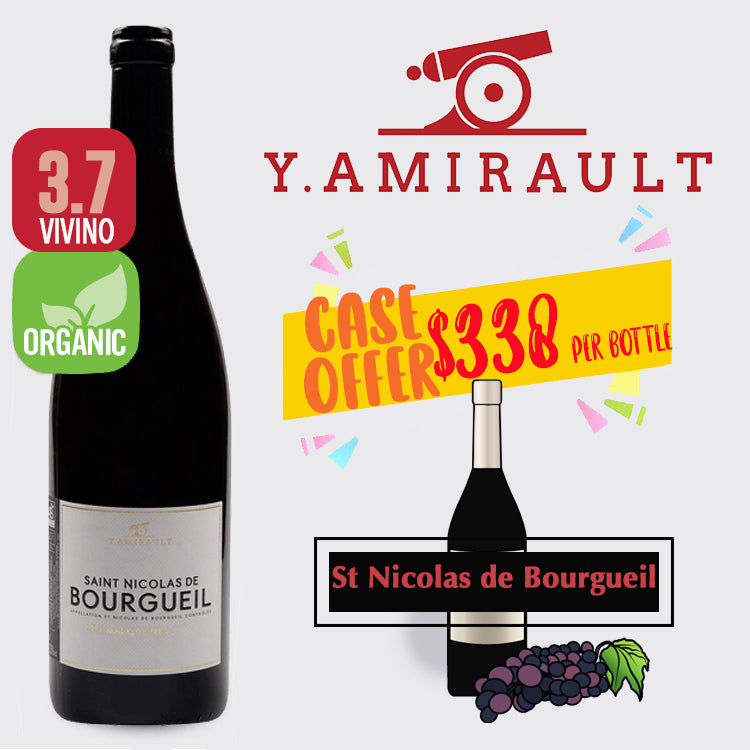 Saint Nicolas de Bourgueil Les Malgagnes 2019
Domaine Yannick Amirault
Case Offer:  $338 - Order 6 bottles.
Region: AOC Bourgueil, France

Size: 750 ml
Alcohol: 14%
Grapes: 100% Cabernet Franc
Certified Organic (AB)
Enjoy at 16-18°
Rating:
Tasting Notes: 
St Nicolas de Bourgueil "Les Malgagnes" is characteristic with its aromatic expression of red fruits and red berries with always a subtle tip of Havana. Fruity notes of cherry and minerals with rather nervous tannins offering a nice finish.

About Domaine Yannick Amirault
The large variety of soils in the Loire Valley is characterised by diverse natural environments. This region can be sub-divided in four climates, from western coastal regions to inlands - Pays Nantais / Anjou-Saumur / Touraine / Central Vineyards. In Touraine, the basement is composed of tufa chalk, flint, and clays from the Paris Basin. The geological diversity continues on the banks of the Loire and Vienne, made up of sands and gravels rolled by the streams and deposited over ti
Click to view product's website.