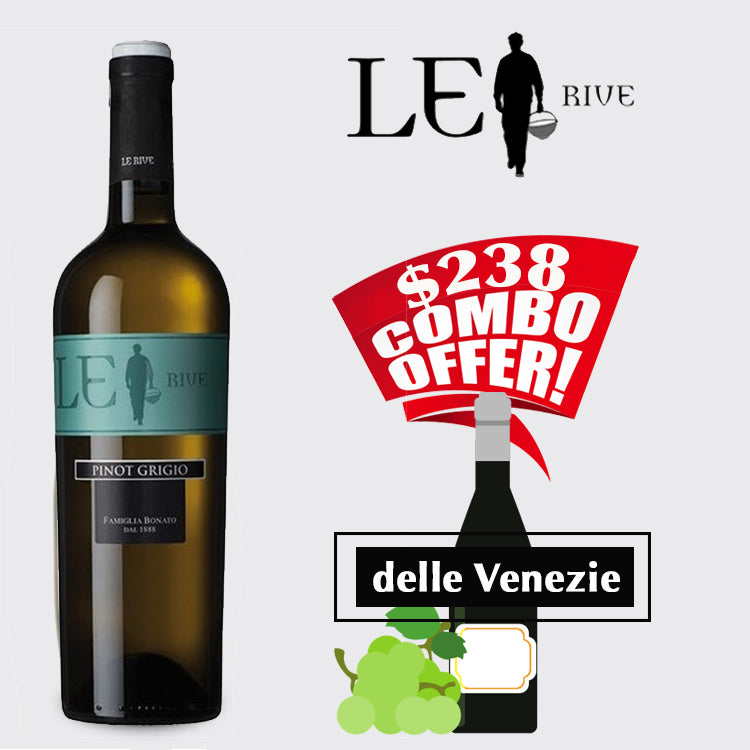 Pinot Grigio 2019
Le Rive
Combo Price: $238 - Order 2 or more bottles.
Region: delle Venezie IGT, Italy

Size: 750 ml
Alcohol: 12.5%
Grapes: 100% Pinot Grigio
Enjoy at 10-12°
Tasting Notes:
Yellow straw coloured wine, with light greenish reflexions, dry, soft and harmonic, with an elegant and intense perfume, delightfully fruity.
Winemaking:
After grapes harvest, the grapes and the entire bunches of grapes are pressed softly to obtain the "flower must". Then the static cold decantation of the must follows, in order to eliminate all solid parts on the surface. With the inoculation of selected yeasts the fermentation begins at a controlled temperature of 18 °C. The wine is then poured and set to refinement for some months in steel basins, before selling.
Click to view manufacturer's site