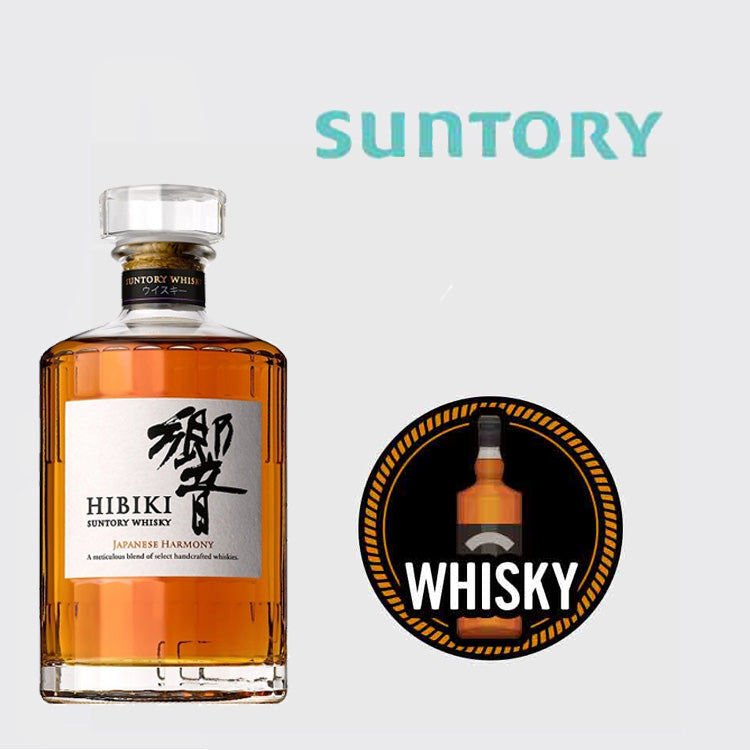 響 Hibiki Japanese Harmony Whisky
Suntory
Region: Japan
Size: 700 ml
Alcohol: 43%
Tasting Notes:
Nose: Rose, lychee, hint of rosemary, mature woodiness, sandalwood
Palate: Honey like sweetness, candied orange peel, white chocolate
Finish: Subtle, tender long finish, with hint of Mizunara
Hibiki Japanese Harmony Whisky encapsulates the harmony that exists between Japanese nature and people. It is a symphony of at least 10 malt and grain whiskies, aged in five different types of cask, from Suntory's Yamazaki, Hakushu and Chita distilleries. Hibiki Japanese Harmony is a luminous amber-coloured whisky with aromas of rose, lychee, hint of rosemary, mature woodiness, and sandalwood with a honeylike sweetness, displaying candied orange peel and white chocolate on the palate. Each complex yet delicate sip finishes subtly, tender, and long, with a lingering hint of Mizunara (Japanese oak). Seductive, blossoming and enigmatic, Hibiki Whisky celebrates an unrivaled art of blending, fine craftmanship and a sense of luxury from the House of Suntory.
Click to view manufacturer's website