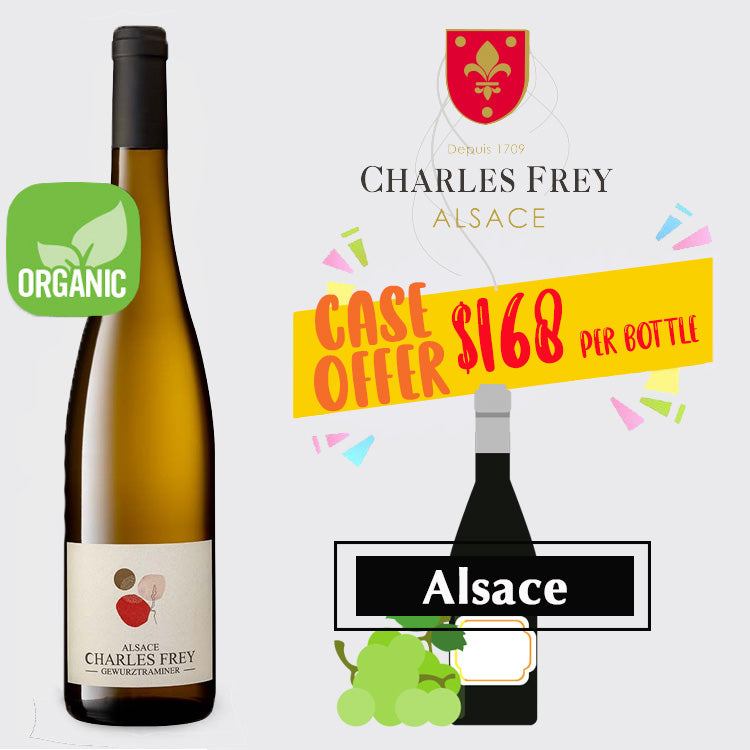 Gewurztraminer Symbiose 2020
Domaine Charles Frey
Case Offer:  $168 - Order 6 bottles.
Region: AOC Alsace, France

Size: 750 ml
Alcohol: 12.5%
Grapes: 100% Gewürztraminer
Organic Viticulture
Enjoy at 8-12°
Tasting Notes:
Semi-dry, round and delicate, this wine brings to light a great aromatic power while developing a strong fruit and flower character around an explosive bouquet of aromas (lychees, mango, rose…). Can be perfectly enjoyed as a pre-dinner drink and at receptions. Gewurztraminer happens to be a perfect match with exotic dishes and with full-bodied cheeses platters and fruit-based desserts.

Click to view product's website.