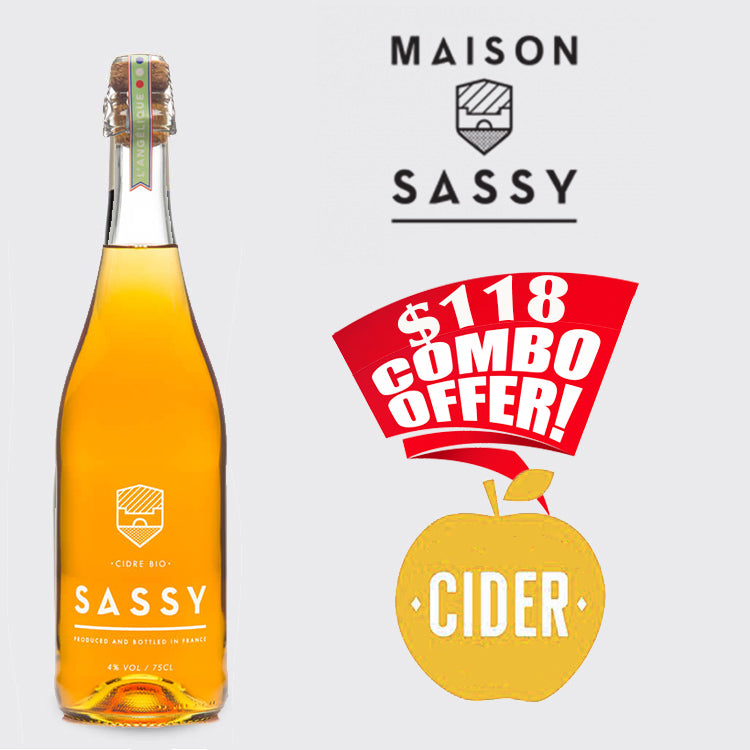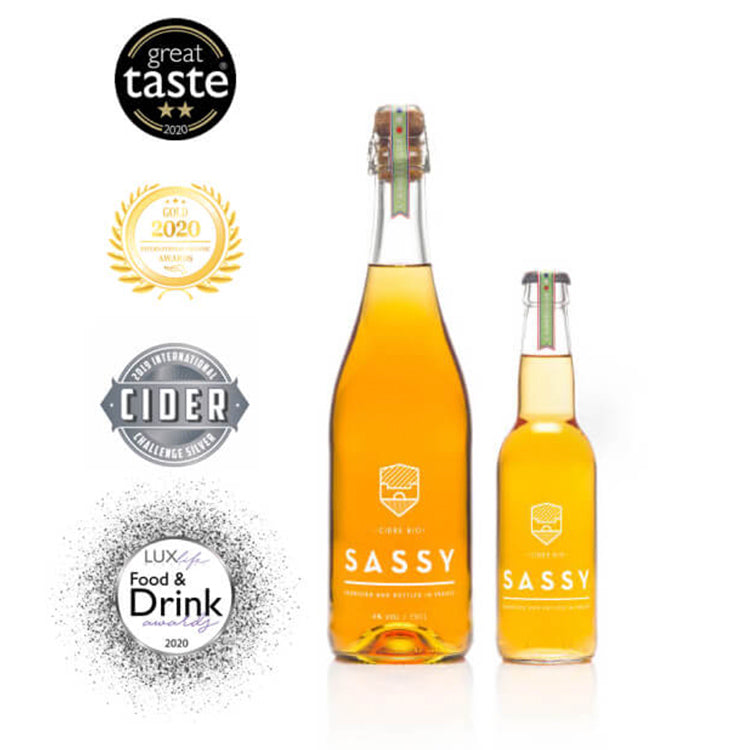 Cidre Organic
Maison SASSY
Combo Price: $118 - Order 2 or more bottles.
Region: Normandy, France
Size: 750 ml
Alcohol: 4%
Aromas : Mature fruit and leather
Enjoy at 8°C
Tasting Notes:
Made from 100 % organic Normandy cider apples (5 varieties) grown and harvested near the Chateau de Sassy.

A subtle and well-balanced semi-dry organic cider. A fruity hit with notes of « terroir » in the front of the mouth, giving a reminder of the Norman origins of the product. It goes perfectly with soft pasta, cheese and white meats.

Click here to view manufacturer's website.