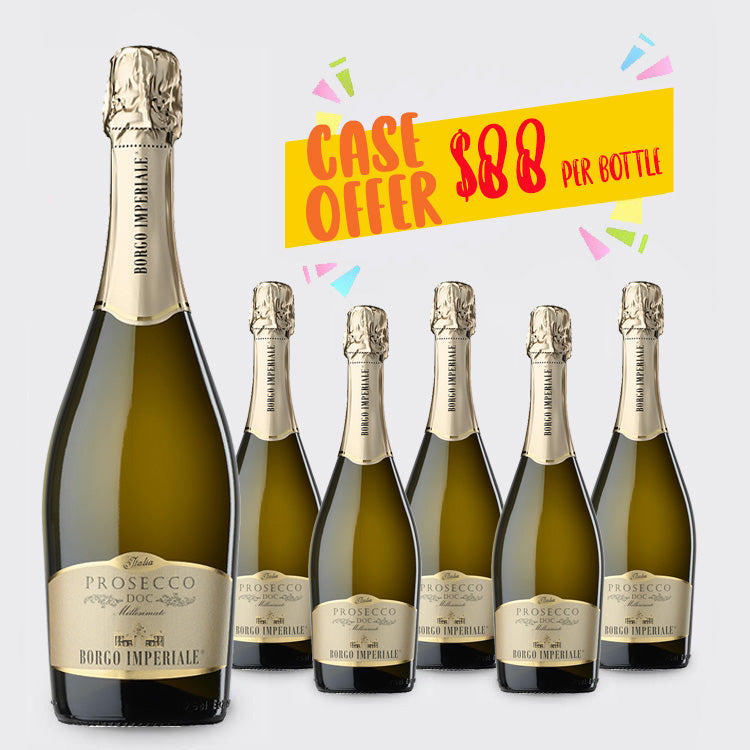 Case Offer: Borgo Imperiale Prosecco Millesimato Brut
Borgo Imperiale
Case Offer:  $528 /6 bottles.




Region: Veneto DOC, Italy.

Size: 750 ml

Alcohol: 11%

Grapes: 100% Glera

Enjoy at 6-8°C

Tasting Notes
Wine obtained by the vinification of Glera grapes. Straw yellow color, fruity aroma with hints of pear. Well balanced fruity taste. Ideal as an aperitif and dishes based on fish.
Click here to view manufacturer's website