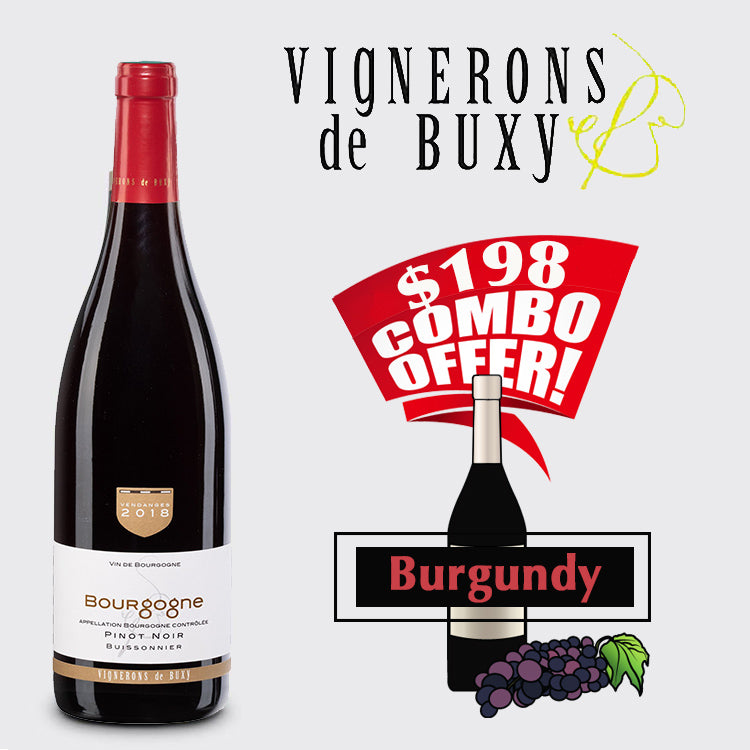 Bourgogne Pinot Noir 2020
Vignerons de Buxy
Case Offer:  $168 - Order 6 bottles.
Combo Price: $198 - Order 2 or more bottles.
Region: AOC Bourgogne (Burgundy), France
Size: 750 ml
Alcohol: 12.5%
Grapes: 100% Pinot Noir
Enjoy at 16-18°
Tasting Notes:
This wine has a very intense colour with hints of ruby. This wine offers a wide palette of aromas dominated by morello cherry and red fruits. After several months, hints of smoke and leather appear. Its structure is finely balanced with harmounious tanin.
Click to view product's website.