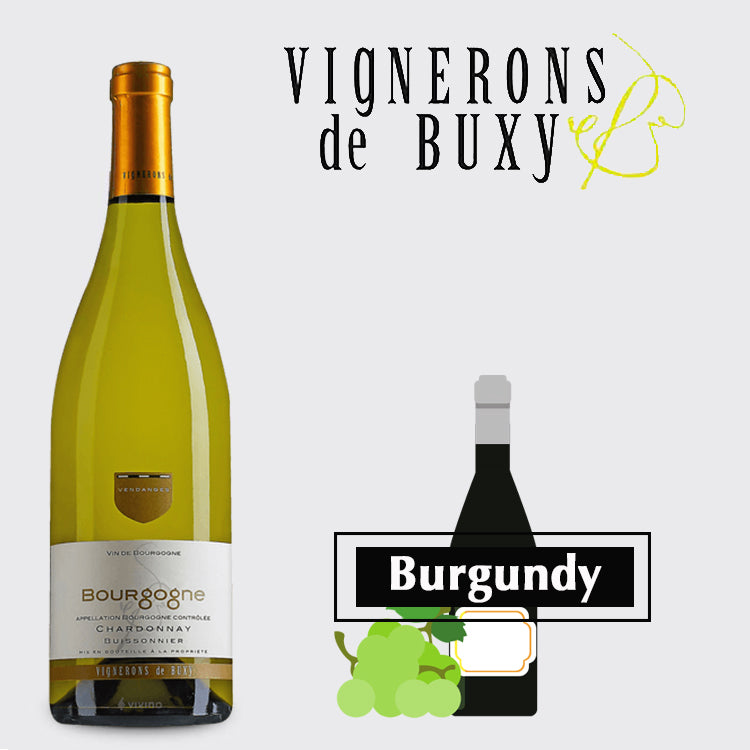 Vignerons de Buxy Bourgogne Chardonnay- 750ml
Not for sale
Region: Burgundy, France

Size: 750 ml
Alcohol: 13%
Grapes: 100% Chardonnay
Enjoy at 11-13°
Tasting Notes:
Yellow pale gold colour, clear, its nose has a floral touch, recalling hawthorn and acacia. This aromatic wine has a clean, lively bite. To drink straight away.
We say:
The Bourgogne Chardonnay 2018 is a simple wine everyday chardonnay with good taste that can be served as an aperitif with onion tart, dumplings, or simple dishes offish orwhite meat (cod filets or turkey breasts...). It can also be served with soft cheeses (Camembert, Coulommiers...). 
Bourgogne Chardonnay 2018 係一款可以簡簡單單日日飲嘅 Chardonnay 霞多麗,可以作為開胃酒,亦可配搭洋蔥、餃子或簡單的魚類或白肉菜式。 亦可以配搭軟芝士(Camembert, Coulommiers...等等)一起食用。
Click to view product's website.