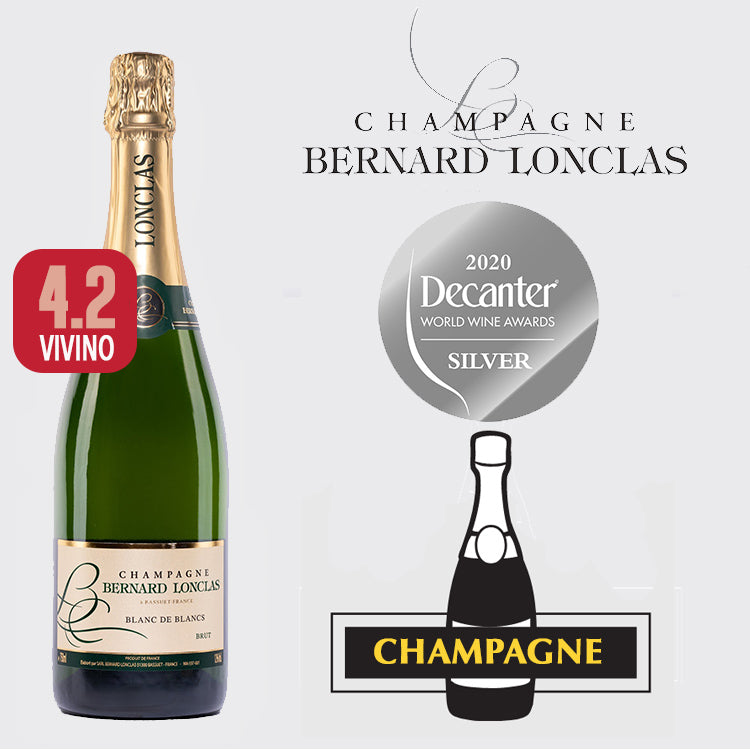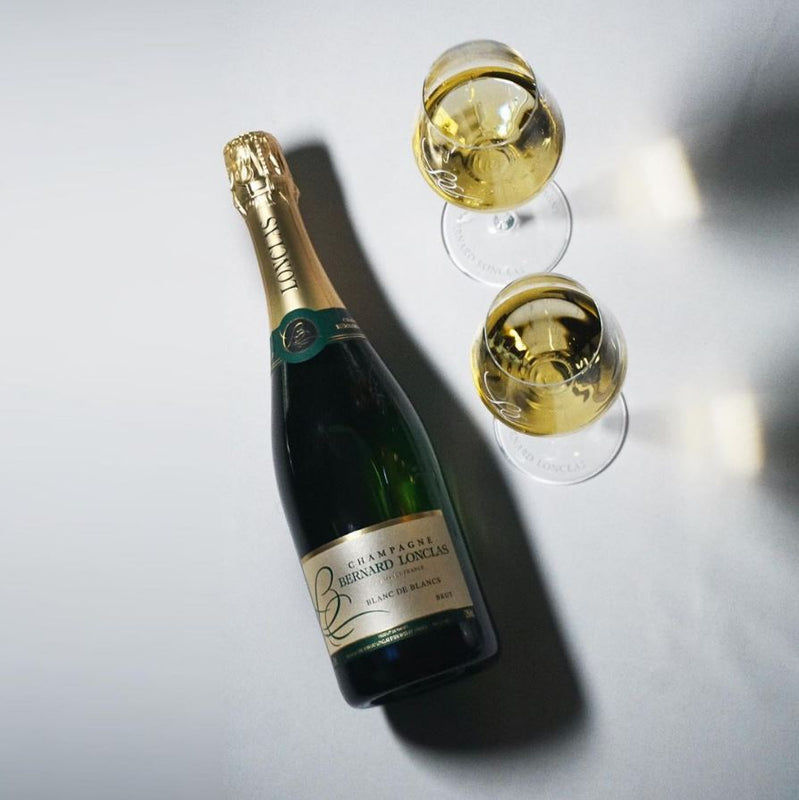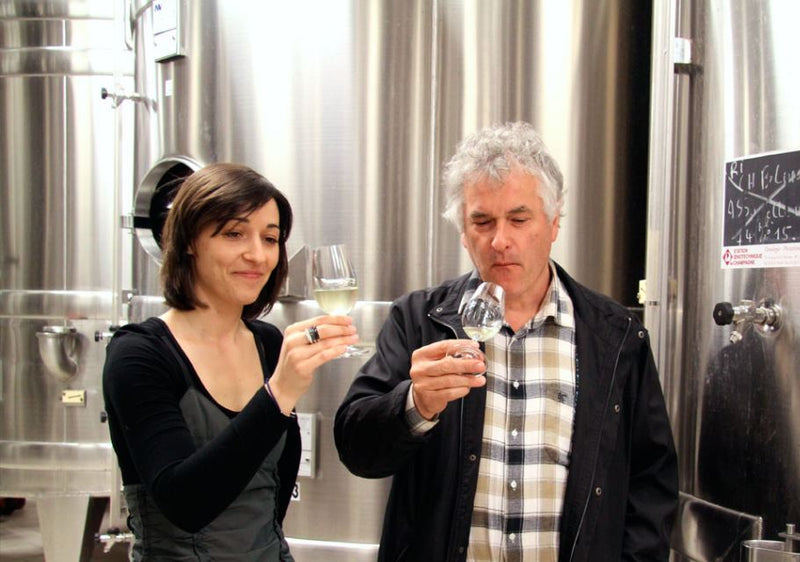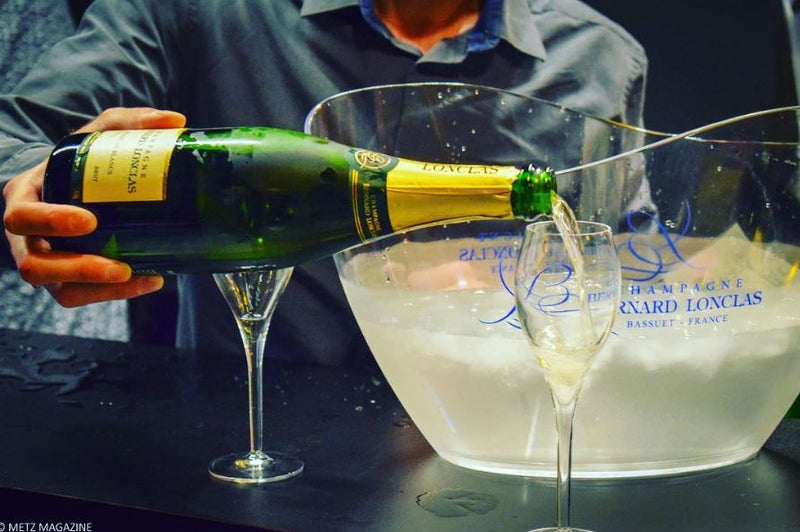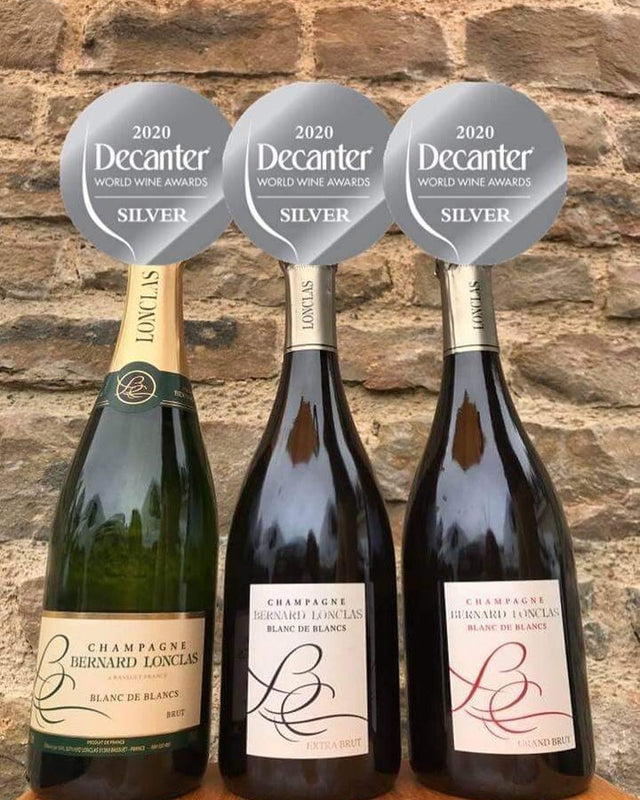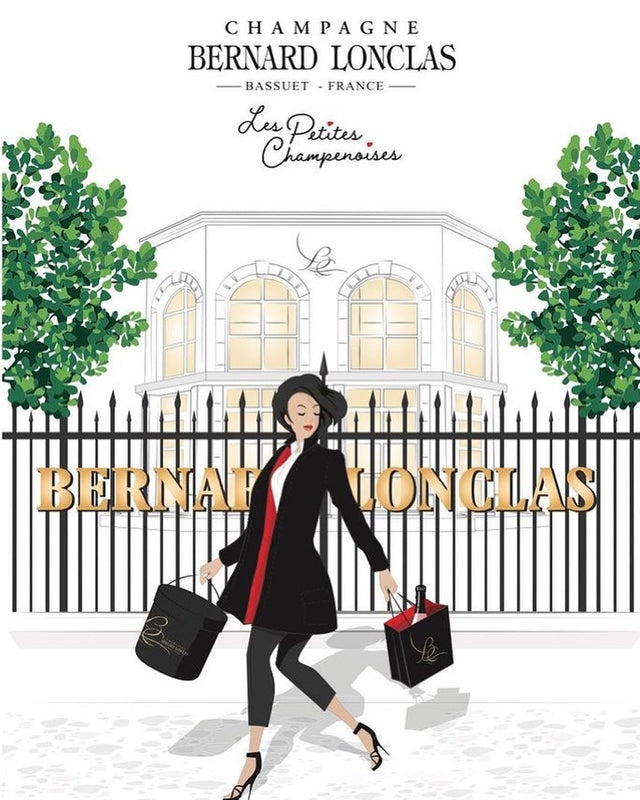 Blanc de Blancs Brut
Bernard Lonclas
Region: Champagne, France
Size: 750 ml

Alcohol: 12%

Grapes: 100% Chardonnay

Enjoy at 8-12°C
Ratings: 
2020 Decanter World Wine Awards - Sliver
2018 Decanter World Wine Awards - Sliver
Tasting Notes
The dress shows fine continuous bubbles, pale yellow and green hues while the nose is floral and fruity with hints of citrus and peach. On the palate, the aromas are lively and express a fruity balance. It is a talentuous wine.
About Bernard Lonclas
Located in the heart of the typical village of Bassuet, surrounded by hillsides where the precious soil is conducive to the cultivation of Chardonnay, the Lonclas House was founded in 1976 by Bernard Lonclas. Assisted by his daughter Aurélie, Bernard Lonclas, a man passionate about the soil and wine, affirms his differences by rigorously selecting his grapes during the harvest and the different vintages. They cultivate the three grape varieties of Champagne, Chardonnay, Pinot Noir and Pinot Meunier, this entrepreneurial spirit, passion and filiation where dynamism, modernity and respect for traditions blend make the Lonclas brand one of the references of Champagne. 
Bernard Lonclas speaks in romantic terms about his life as a champagne producer. From his early memories of a cork popping and the green of the vines surrounding the family estate, the bluish-purple of the black grapes and the beautiful silvery highlights of the Chardonnays. Champagne making is a vocation for Bernard. His life revolves around champagne and especially caring for the land that allows Lonclas to grow grapes. Today, Bernard's aim, and that of his children, is to protect and preserve Nature, to whom they owe everything. For Bernard the best feeling in the world is when a customer looks at him, smiles and says what a pleasure it is to taste one of his cuvées.


Click to view manufacturer's site