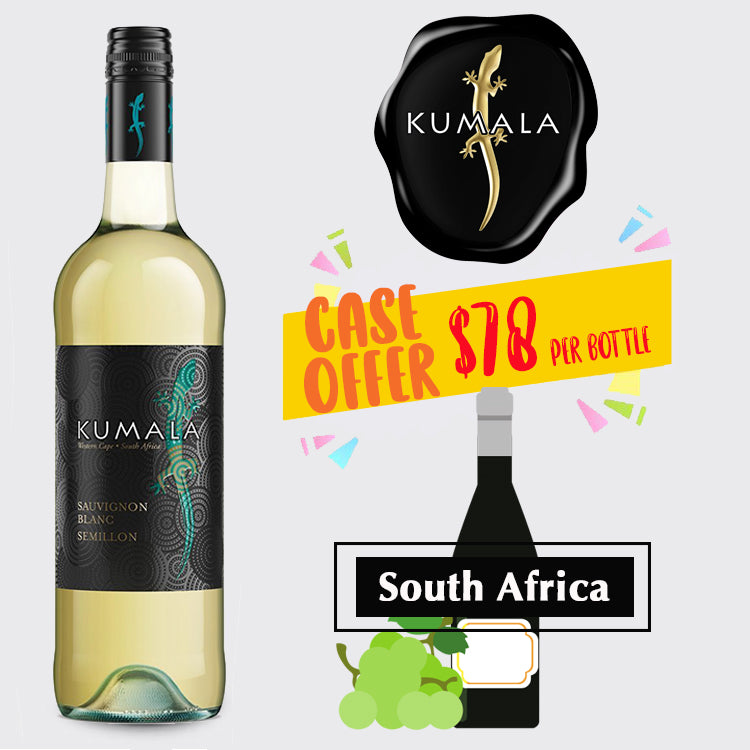 Sauvignon Blanc Semillon 2020
Kumala
Case Offer:  $78 - Order 6 bottles.
Region: Western cape, South Africa

Size: 750 ml
Alcohol: 13%
Grapes: Sauvignon Blanc, Semillon
Enjoy at 8-9°
Tasting Notes:
Colour- Bright clear wine, with a light straw colour and a hint of green tint.
Bouquet- Fresh floral nose with hints of fresh cut grass and asparagus.
Palate- Crispy acidity and citrus fruit. Refreshing and well structured.
Click here to view manufacturer's website