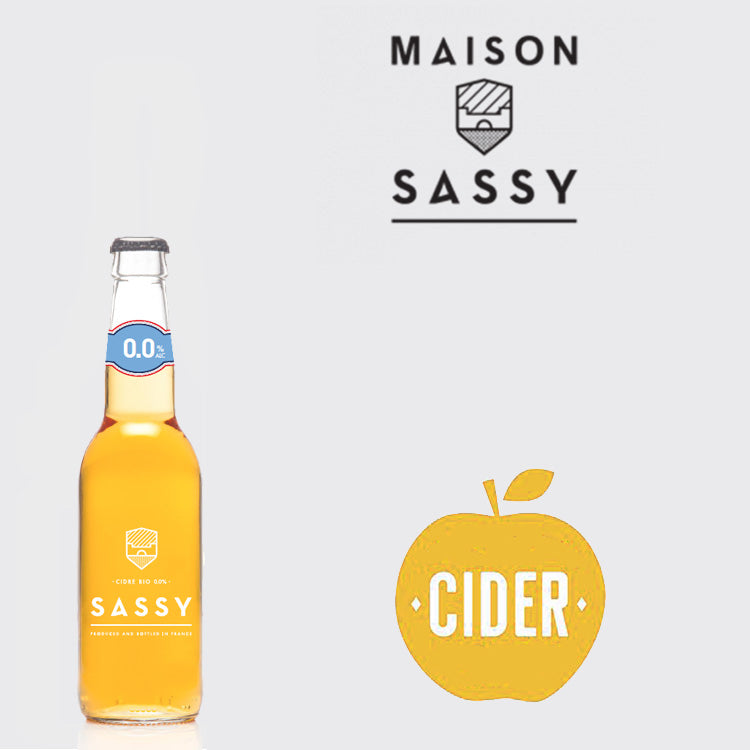 Organic Cider 0.0 % (275ml)
Maison SASSY
Region: Normandy, France

Size: 750 ml
Alcohol: 0%
Varieties : 5 varieties of organic apples, essentially bittersweet (Bedan, Doux Normandie, Frequin, Douce Moën, Douce Coët Ligné…).
Enjoy at 8°C
Tasting Notes:
The 0.0 % is created in the heart of Normandy, where all our orchards are located near the Château de SASSY. This
high quality hand-crafted cidre, whose recipe is inherited from the cidre served at the Château, is based on a meticulous selection of apples, each fruit is hand-picked

Color- Light amber with golden highlights.
Nose- Mature fruit and apples.
Mouth Feel- Sharp, acidulous and slightly tannic.
Click here to view manufacturer's website.