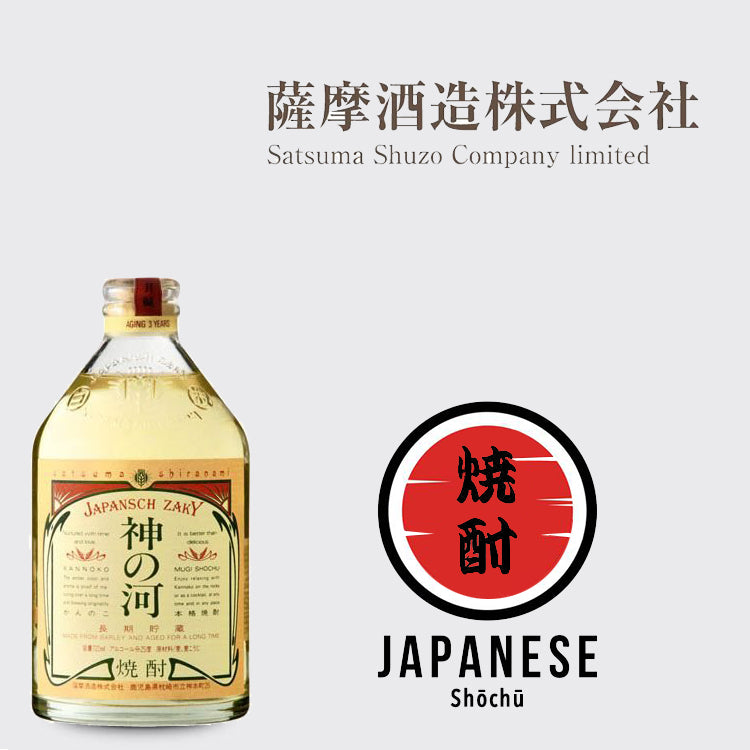 神之河麥燒酎 Kannoko Mugi Shochu 720ml
薩摩酒造 Satsuma Shuzou
容量: 720ml
産地: 鹿兒島縣, 日本
原料: 大麥
Alc: 25度
Region: Kagoshima, Japan
Size: 720ml
Ingredients: 100%Nijo barley
Alcohol: 25%
以100%良質大麥釀製而成,並於白橡木桶熟成三年以上的麥燒酎,呈現的琥珀色,散發出有如香草般芳香,香氣及口感皆非常圓潤。
This premium Shochu is made from 100% select barley. Kannoko, which means 'river protected by the gods' in Kagoshima dialect, is the named after a stream in South Kagoshima. Kannoko has rich and mellow flavor with fragrant aroma. Kannoko's amber color comes naturally from the oak barrel aging process for 3 years. All natural ingredients. No additives .
About Satsuma
Satsuma Shuzo is located in the southernmost part of Satsuma Hanto (the Satsuma Peninsula), which is an area of clean water and ideal and fertile soil for growing sweet potatoes. With these good ingredients and the skills and traditions of their Toji, delicious and high quality Shochu is made.
Their motto is quality first, and to that aim they do not freeze any of the potatoes that they make their Shochu with.