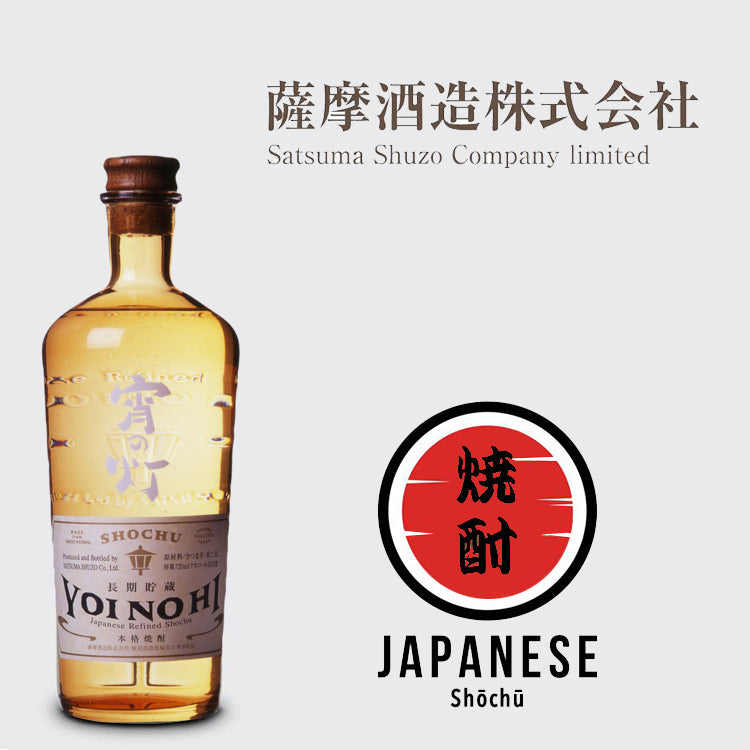 芋燒酎 宵之燈 Yonoko Potato Sweet Shochu 720ml
薩摩酒造 Satsuma Shuzou
容量: 720ml
産地: 鹿兒島縣, 日本
原料: 甘藷、米麴
Alc: 25度
Region: Kagoshima, Japan
Size: 720ml
Ingredients: Sweet Potato, Rice Koji
Alcohol: 25%
為一款口感圓潤的長期貯藏甘藷燒酎。瓶身外型以瓦斯燈為概念設計,給人一種溫暖的感受。

Mellow mouth-watering potato preservation liquor. Warm bottle design inspired by gas light.
About Satsuma
Satsuma Shuzo is located in the southernmost part of Satsuma Hanto (the Satsuma Peninsula), which is an area of clean water and ideal and fertile soil for growing sweet potatoes. With these good ingredients and the skills and traditions of their Toji, delicious and high quality Shochu is made.
Their motto is quality first, and to that aim they do not freeze any of the potatoes that they make their Shochu with.